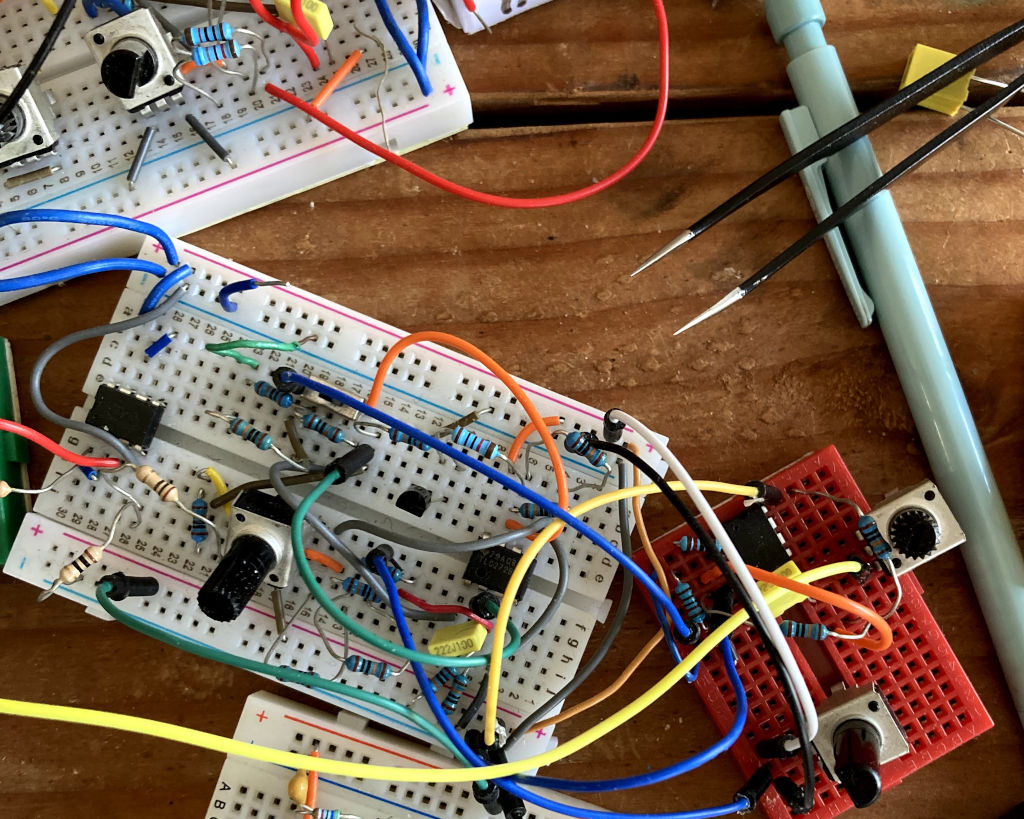 Crows Electromusic makes electronic musical instruments in Vancouver, Canada - on the unceeded and ancestral territory of the Squamish, Musqueam, and Tsleil-Waututh people.
Mission
Any sound you can imagine can be created using 32-bit integers inside silicon wafers. It takes only three of those 32-bit numbers to be able to represent more different sounds than there are stars in the universe. In this infinite space, the instruments you use to navigate decide where you end up. Crows exists to create new instruments to navigate the infinite sounds that can be made - from metal, wood, and as little plastic as possible.
We're dedicated to making these tools according to values we've acquired from living our entire lives in a world of disposable goods made very far away under horrible conditions. Specifically: it matters what you do, and it matters how you do it. Everyone deserves to be paid well for their work. Everything we make will be disposed of eventually, and it's a part of our job to plan for it.
Contact hello@crowselectromusic.com